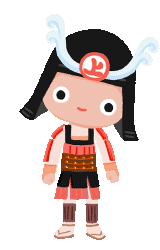 Setouchi Shimanami Seaside is one of the best locations to visit. Surrounded by mountains and nature, it is home to numerous interesting museums. Unique exhibitions you won't be able to find anywhere else. Find the answer to questions as: Why did the people live here on this land and why did they start making such wonderful creations? When you cross the Shimanami bridge, be prepared to be amazed by the beauty of the sky and horizon of the Geiyo Islands. If you look down you will see the strong currents and waves that connect the islands. Don't forget to breath in the fresh island air as you make your journey from island to island. When you arrive at the museum you will be met by the sound of crashing waves. Hear the singing of the island birds as they have come to greet you. Walking around the museum you will soon figure out that the wind, sound, smell and the people are all part of the museum experience. So turn off your normal self, relax and enjoy. Feel connected with the museum and the island as you spend time on your vist here. A shimanami art trip is sure to make your heart warm and happy.
A long time ago, the rough sea around Imabari was
protected by Kaizoku who knew the sea very well.
And now Imabari is the art island
of Shimanami Imabari,
which is colored with art.
you can participate in the mystery challenge on the museum's website. Follow the steps on the website to enter, when you complete all the challenges you will collect stamps. If you are able to collect all the stamps, you will solve the mystery. Get the answers to all the questions right and you will earn an exchange ticket. Hand the exhange ticket over when you visit the museum to receive one of Imabari's special local products.