Santo Murakami Memorial Museum of Calligraphy
(Kamiura Town Museum of History and Folklore)
This calligraphy museum houses a large number of works by Santo Murakami. Santo Murakami was born in Omishima (Kamiura Town) and is known as of master of modern calligraphy. The collection of the museum includes approximately 900 posthumous works by Santo Murakami and approximately 4,000 works by other famous calligraphers. The musuem will make a deep impression on those who aim to become calligraphers and those who want to learn about the history of calligraphy, but also for those who come into contact with calligraphy for the first time.
A rare collection of books in Kamiura
About 4,000 calligraphy works by Mr. Santo Murakami and famous contemporary calligraphers in the museum collection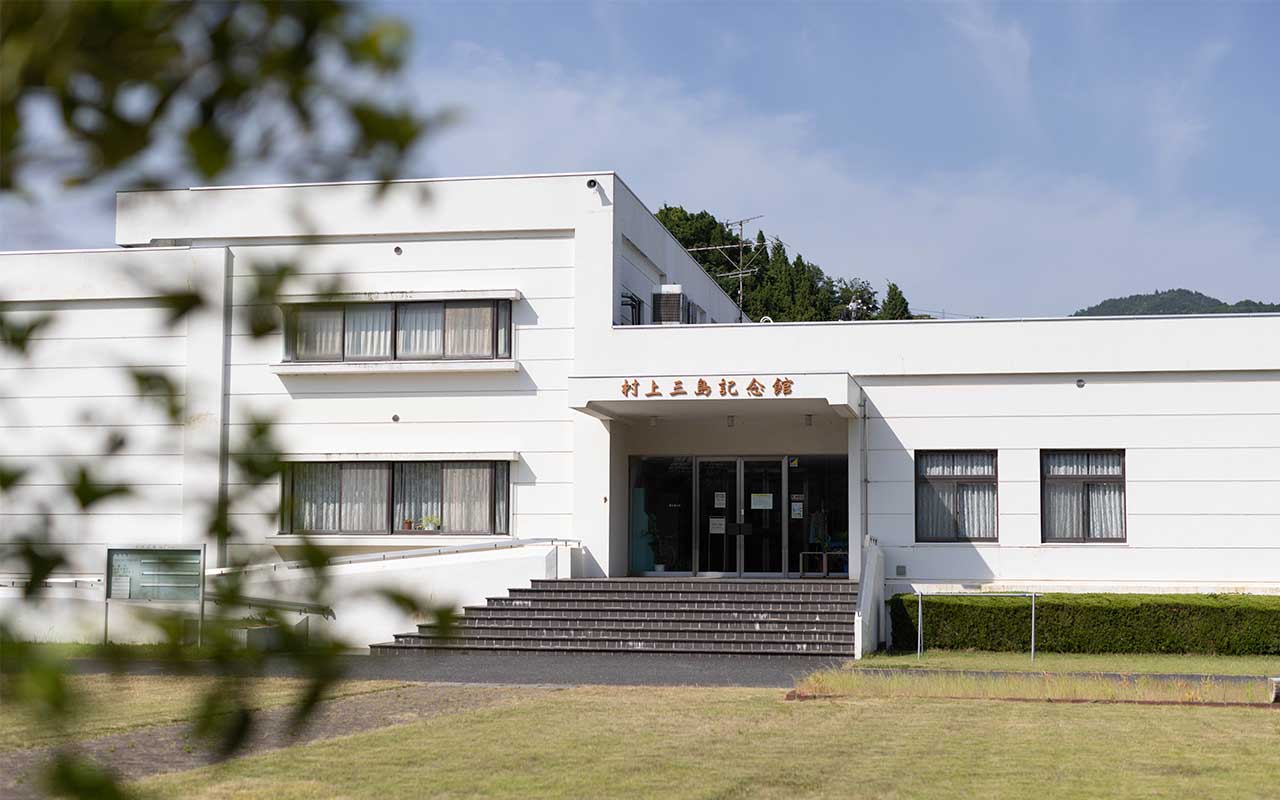 Overlooking the islands of Shimanami
Just off the Omishima IC, Tatara Cape, Tatara Shimanami Restaurant, and other sacred cycling spots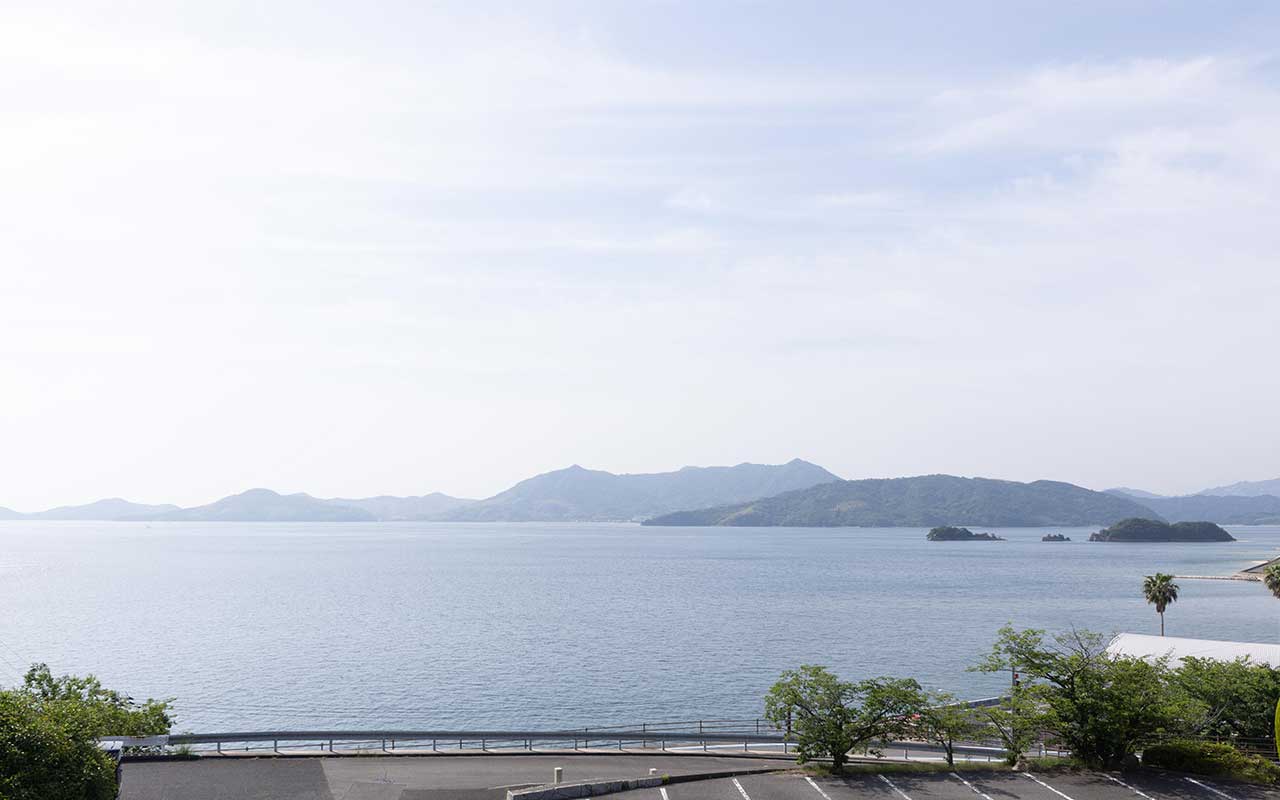 Conveying calligrapher Santo Murakami works to the present public
We will touch on the creativity of the man who established a unique style of calligraphy that is elegant and full of dynamism. Santo Murakami created a style of calligraphy that is easy to read.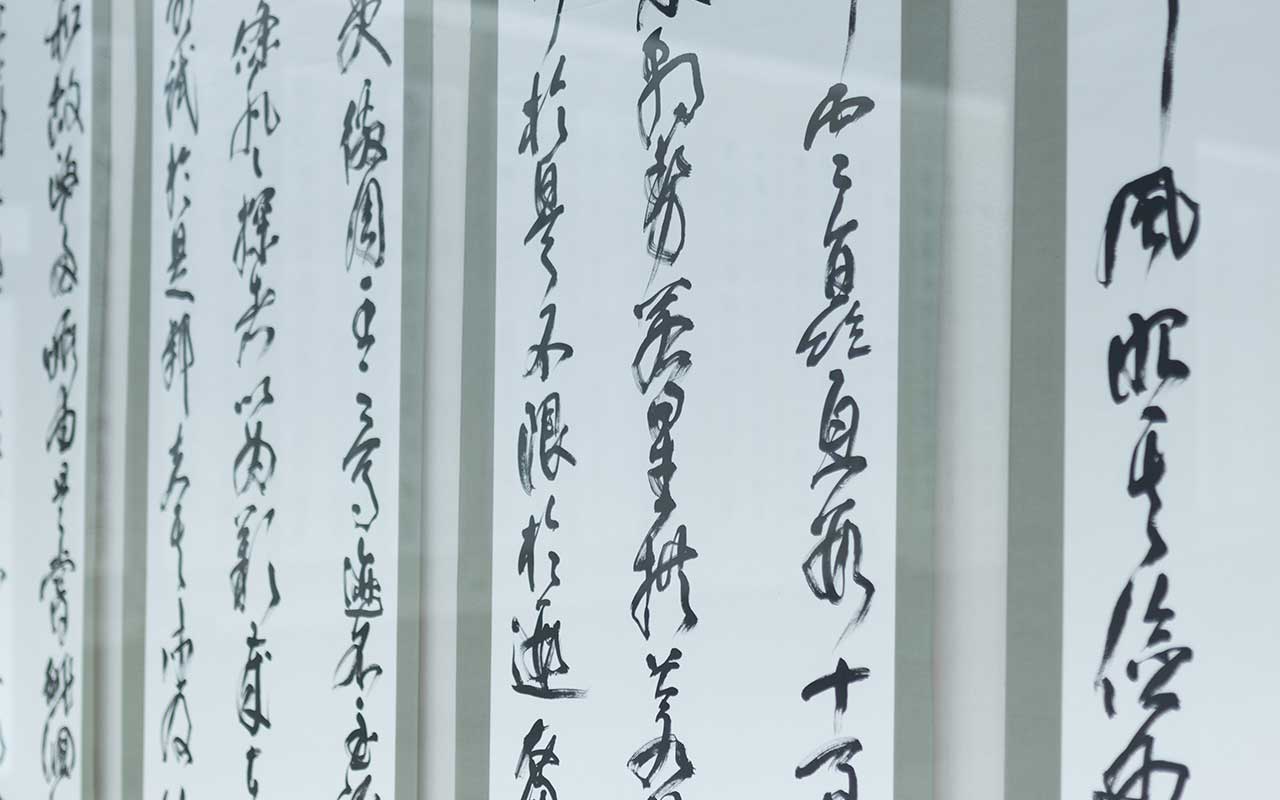 An exhibition of valuable works by contemporary calligraphers
The Santo Murakami Memorial Museum of Calligraphy is located on Omishima Island, in the center of the Setouchi Shimanami Kaido. The Setouchi Shimanami Kaido is a bridge that connects the mainland of Honshu with the island of Shikoku. In April 1982, the museum was first opened as the Kamiura Town Museum of History and Folklore. Since then, thanks to the efforts of Mr. Santo Murakami, we have received donations of calligraphy works from famous contemporary calligraphers making up the current total collection including paintings. With 3,800 works (including about 850 posthumous works by Mr. Mishima), it is an unparalleled collection. In 1990 the Kamiura Art Center, which has a 600-seat multi-purpose hall was expanded along with the the exhibition room and storage.
Santo Murakami Memorial Museum of Calligraphy
(Kamiura Town Museum of History and Folklore)
Online tour
Mystery of the Santo Murakami Memorial Museum of Calligraphy
What words (in calligraphy) are written on the signposts by Mr. Mishima Murakami at both starting points of the Shimanami Kaido?
A.Welcome to Imabari
B. Murakami Kaizoku
C. Shimanami Kaido
Explore the 11 facility pages of
the Shimanami Art Museum and
challenge the mystery!
Click here for stamps↓
Shimanami Art Museum
Online Tour.

Explore the website pages of the museum and Challenge yourself by solving the mysteries!
Get a voucher to receive Imabari's specialty goods at the venue.
Press the stamp below and visit each museum page!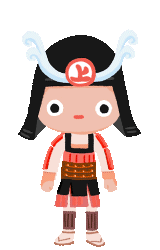 User guide of Santo Murakami Memorial Museum of Calligraphy
Address
7505 Iguchi, Kamiura-cho, Imabari city, Ehime Prefecture
Telephone
0897-87-4288
Business hours
9:00 am to 5:00 pm
Closing day
Every Monday ( If Monday is a Japanese National holliday, the museum will be closed the following day)
New Years holliday ( Decemer 29th untill January 2nd 2023)
Price
General admission Adult 520yen
Group (20 people or more) 420yen
Student 260yen
Student group (20 people or more) 210yen
Elderly (65 years old and over) 420yen Free for high school students and visitors younger than 18 years old.
Parking
In front of Memorial Hall(41 standard-sized cars and 2 large buses) In front of the multipurpose hall (31 cars)