Tokoro Museum Omishima
This modern art museum was designed in the image of Noah's Ark that has washed ashore. The museum was built on the summit of Ararat hill overlooking the calm Seto Inland Sea. When you proceed through the halls, you will find that the museum has a unique structure. If you walk from hall to hall, you can see glimpses of the sceneryof Setouichi combined with the view of cotemporary ary. Walking through the museum is a fun experience with many changes of scenery.
A museum where everything you see from the landscapes to the artwork is art.
Opened in the spring of 2004 by Mr. Atsuo Tokoro, this museum offers contemporary art combined with the scenery of the Seto Inland Sea. As a visitor you will enter the museum through Noe Katz's "Kissing Doors" at the top of the slope.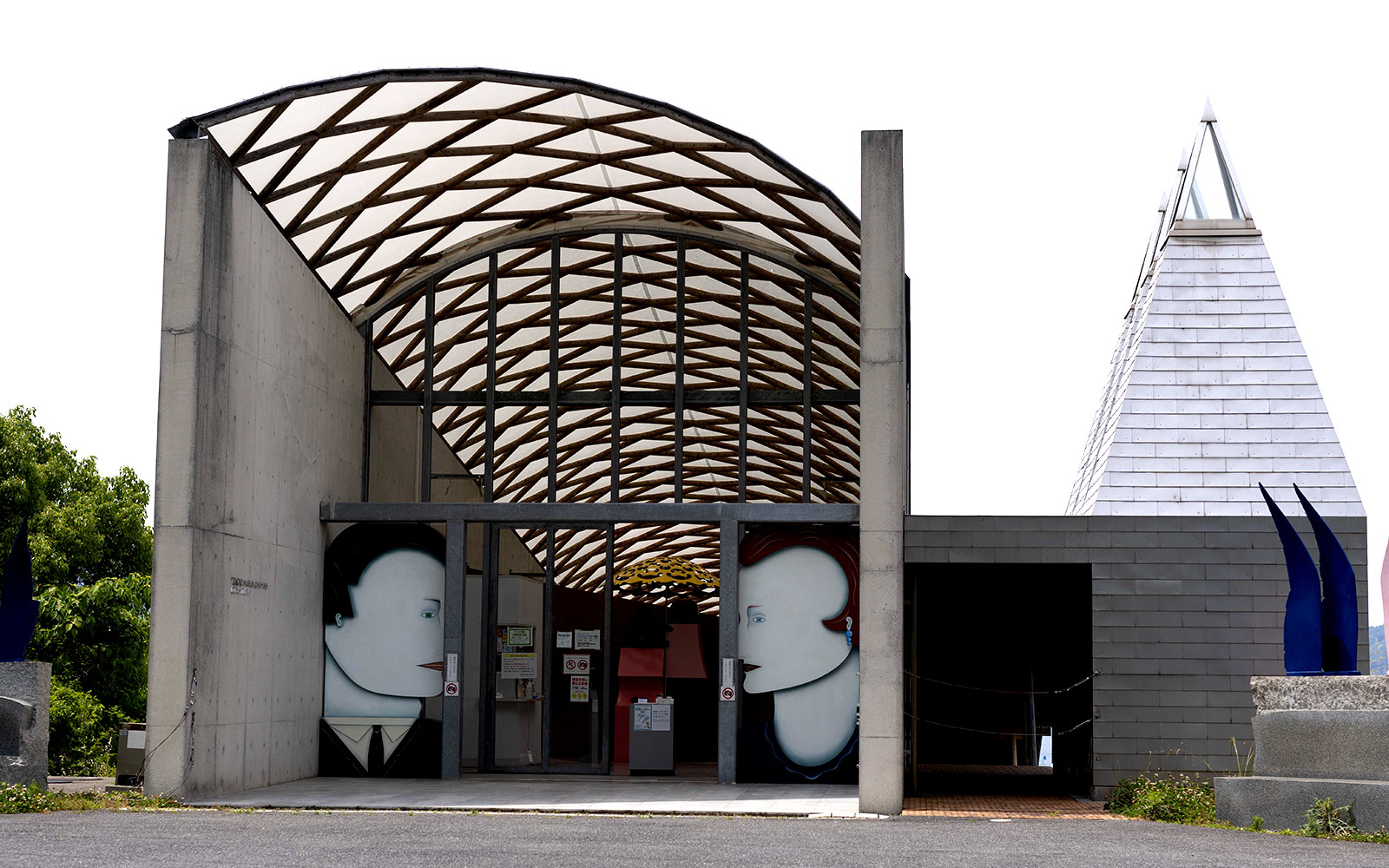 Contemporary art together with nature
In the soft natural light that comes in from the ceiling of the tent area, the wind passes through the atrium that also uses the museum's slope.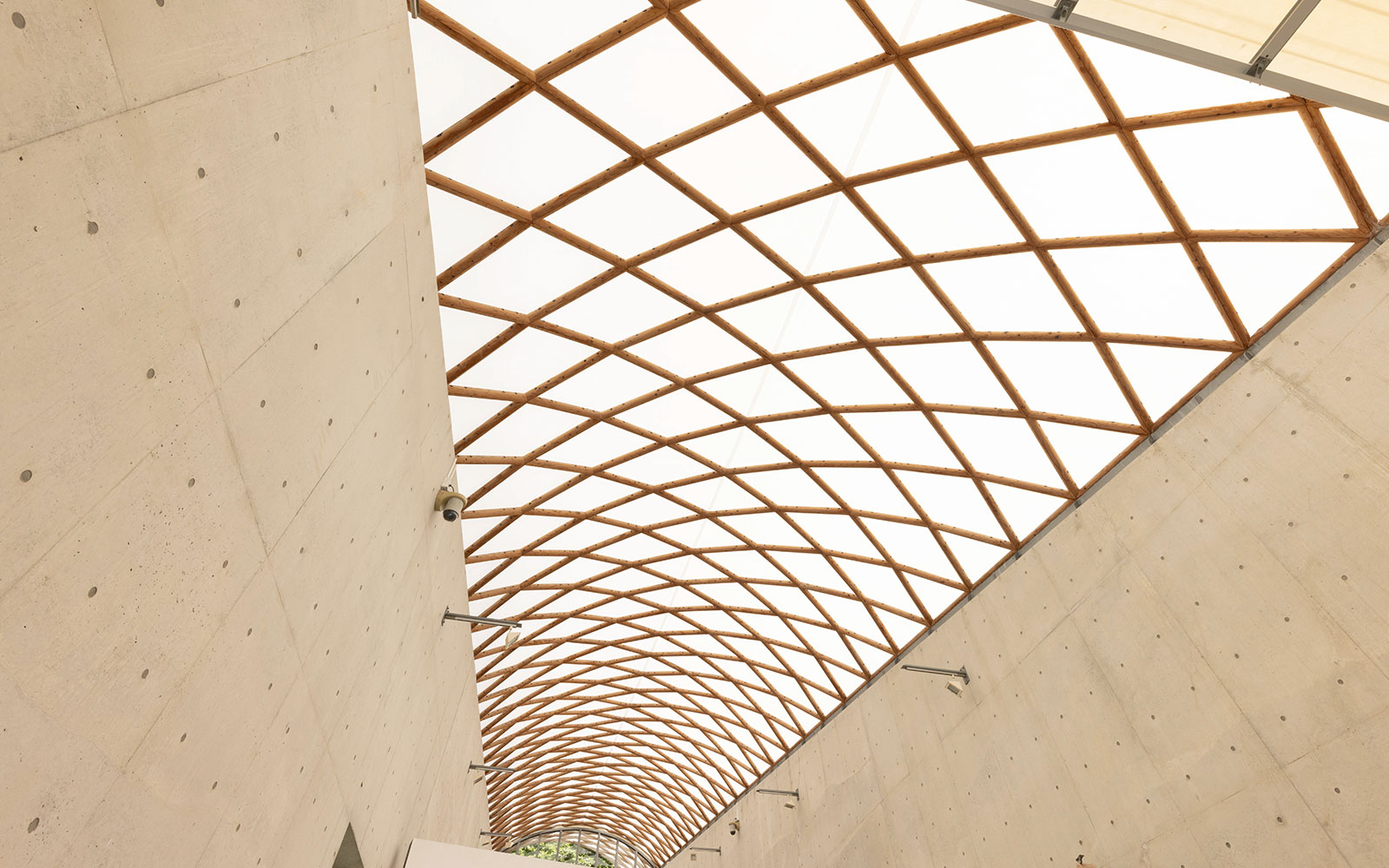 Overlooking the beauty of the islands of the Seto Inland Sea
The open terrace in the museum is a view point that showcases the incredible beauty of the many islands of the Seto Inland Sea.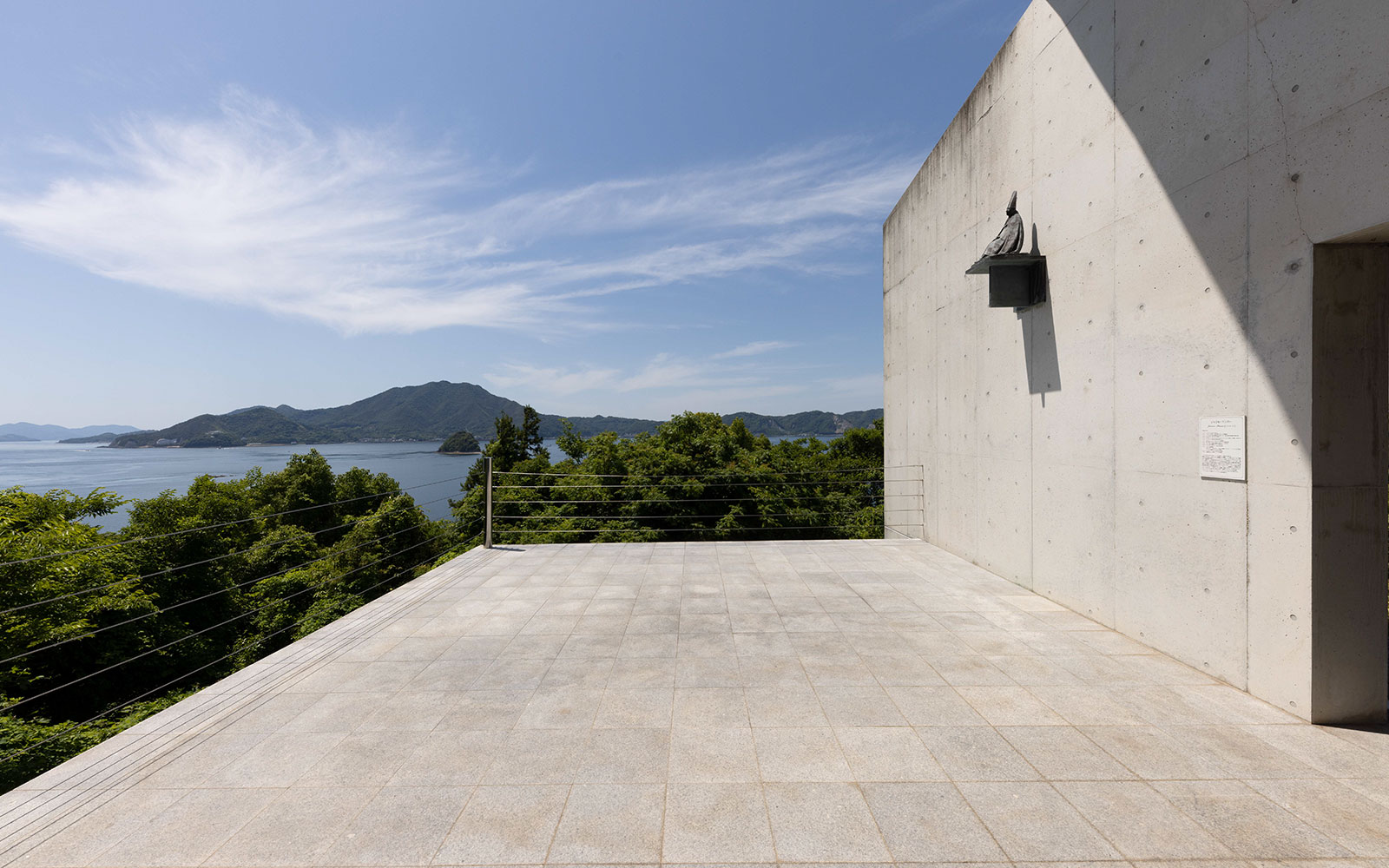 Contemporary art and the beauty of the islands of the Seto Inland Sea
Tokoro Museum Omishima is a contemporary art museum that opened in the spring of 2004. The Tokoro art museum has about 30 collections including works by American-based Noe Katz, Tom Wesselmann, Giacomo Manzu (known for the 14-year project of the gate of St. Peter's Basilica in Rome), along with Japanese artists such as Norichika Hayashi and Takashi Fukai. This includes many three-dimensional workds.
The open terrace inside the building serves as a view point where you can see the beauty of the many islands of the Seto Inland Sea.
Tokoro Museum Omishima
Online tour
The Mystery of Tokoro Museum Omishima
Tokoro Museum Omishima and St. Peter's Basilica located in the Vatican City Rome ( one of the world's largest cathedral buildings) have works by the same author. Who is that author?
A. Giacomo Manzu
B. Pericle Fazzini
C. Emilio Greco
Explore the 11 facility pages of
the Shimanami Art Museum and
challenge the mystery!
Click here for stamps↓
Shimanami Art Museum
Online Tour.

Explore the website pages of the museum and Challenge yourself by solving the mysteries!
Get a voucher to receive Imabari's specialty goods at the venue.
Press the stamp below and visit each museum page!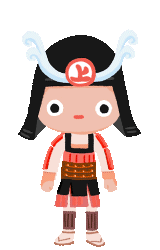 User guide of Tokoro Museum Omishima
Address
2362-3 Urato Omishima-cho, Imabari city, Ehime Prefecture
Telephone
0897-83-0380
Business hours
9:00 am to 5:00 pm
Closing day
Every Monday
( If Monday is a Japanese National holliday, the museum will be closed the following day)
New Years holliday ( Decemer 27th untill December 31st)
Price
General admission
Adult: 310 yen
Group (20 people or more) 250 yen
Student 160 yen
Student Group (20 people or more) 130 yen
Elderly (65 years old and over) 250 yen
Free for high school students and visitors younger than 18 years old.
Parking
5 cars (free)